Posted by MAALIK UL ASHTAR MEHTAJEE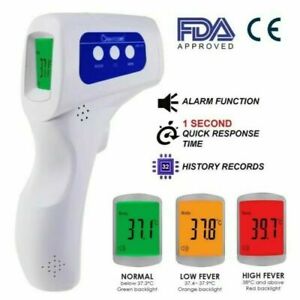 With the rapid spread of highly contagious diseases around the world, using non-contact thermometers is now becoming a medical necessity. Detecting viral and bacterial infections require precise body temperature measurements, preferably without contact, so medical personnel can help prevent the spread of disease within the healthcare system.
It is important to understand the benefits, limitations, and proper use of these thermometers. Improper use of NCITs may lead to inaccurate measurements of temperature.